Details

Category: tbv
Published: 01 August 2017
Written by Administrator
Hits: 1033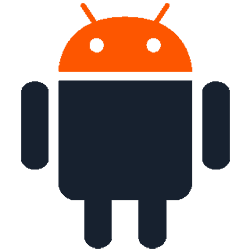 While every Apple fanboy is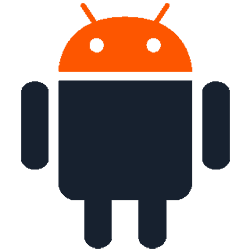 While every Apple fanboy is glued to their favorite tech website or YouTube channel for the next Apple "innovation" (Perhaps they'll remove the microphone next?), we all know that android trumps iOS every day of the week.
A huge selection, at cheaper prices and better performance. Yeah, I'll stick with my Android.
In fact, I am not the only one to drool over android instead of iOS. The vast majority of the world seems to prefer the open ecosystem, customizability and cross-platform versatility of our green friend, Bugdroid!
"Andrey, what does any of this have to do with android VPNs?"
Let me give it to you straight.
I have good news and bad news for you.
On the positive, the bigger android grows and the more competition arises between the big cell phone manufacturers, the better for us!
As they fight for our blessing, we will only see more innovation, better products and more attractive pricing in the future! Developers will invest more times into more and better apps. The whole ecosystem will improve with growth.
The bad?
Well… the bigger android grows, the more vulnerable it becomes, of course.
With 84% of smartphone users, a total of 1.4 billion people, hopping on the android train, guess where hackers will focus their attention?
Oh, and criminals are not the only ones who are after your personal data and browsing. The infamous CIA leak of 2017, coined "Vault 7", revealed over 9,000 documents of internal CIA files cataloging the agency's hacking techniques.
Among them, 25 different Android hacking exploits.
How many more do you think are being developed and worked on every day?
Congratulations, visiting this page may have been one of the best decisions you've made!
Together, we are going to make sure that no hacker will be able to snoop around your phone and get a hold of your mobile connection.
In an ever more digital world, we can't afford not to put in a bit of our time in making sure we and our families are safe from the dangers of global connectivity.
Here's another piece of good news I saved for you – protecting yourself is as easy as pie!
Without further ado, let's dive right into your list of the best android VPNs!
Best Android VPNs
Hundreds of websites and thousands of comments later, we are proud to say we have found the definitive #1 ranked VPN for your android device. While we expected opinions to be divided, we were surprised to find certain names come up again and again. Check out our top 3 list below!
#1. Private Internet Access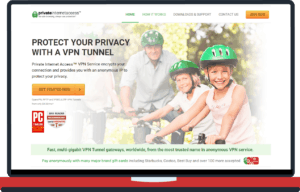 We knew that we'd see our favorite VPN providers among those quotes on the interwebs, but we weren't ready at just how passionate and outspoken people where when it came to Private Internet Access. PIA is the unequivocal favorite VPN provider for android devices according to the hundreds of happy customers accross the internet.
Reddit
As we made our way through subbreddits such as /r/VPN, /r/Piracy and /r/AndroidApps, Private Internet Access was mentioned more than all other VPN providers together! As already mentioned, redditors are extremely shrewd customers and make sure to nitpick everything until they find perfect. Once the reddit hive mind finds what they like, it becomes the go-to service for the majority of its userbase.
This is certainly the case with PIA with everybody and their mother suggesting it to uncertain newcomers. In a conversation1 with reddit and PIA user gypsybacon, a fellow redditor AidenXY mentioned his love of the PIA app which also blocks ads in addition to everything!
"Cland" seemed to agree with his top comment2 on a reddit thread asking for the best android VPN.
Perhaps the strongest testimonial came from redditor KaridoAziz, when he confidently claimed3 that PIA provided, we quote "Best price + customer service + reliability + many servers + P2P friendly" on a thread asking whether VyprVPN is any good for android.
Price conscious users will appreciate Shepherd7X's comment4 about PIA's awesome affordability which trevonator126 strongly agreed with later on!
Tech Authorities
In their "Best Paid Android VPNs", respected and prolific tech authority Cnet5 revealed Private Internet Access to be their top pick for their "best all-in-one paid Android VPN" noting their user friendliness, simplicity and affordable prices.
Fan Favorite PCmag6 ranked PIA at #2 in their very own android VPN ranking, second only to NordVPN, quoting "Private Internet Access has about the sparsest interface you can find, but it's one of the most powerful Android VPN services, thanks to its advanced features and thousands of servers around the world."
Well, we couldn't agree more PCmag, for once, ya got it right! Not sure we'd personally rank NordVPN as #1 however…
User Reviews
Moving on to the Google store, Private Internet Access's VPN app has amassed over 15,000 reviews with a respectable 4.0 star rating. The app has been installed by up to 5 million users around the globe. Following are some anonymized user reviews:



In her review, Amelie writes that the service is great and the app works great. She praises how easy it is to connect and use the app from the notification area. She is also super glad that it works when using public WiFi.
Graham loves the app and the abundance of setting but quotes issues with losing connections via WiFi . He continues to write that he is forced to enable and disable airplane mode on and off to fix it when it happens. He's also a bit disappointed from the speeds the app provides while torrenting.\
#2. Tunnelbear

Another surprise, Tunnelbear was praised all around the interwebs! Something we didn't expect from an otherwise middle-of-the-pack VPN provider. We love that Tunnelbear has improved this much!
Reddit
Scouring the subbreddits, we saw Tunnelbear mentioned again and again. Check out some of the comments and what redditors had to say:
In a conversation with the 3rd top commentor acespiritualist7, who thought the app was great , VaniCadarn went so far as to proclaim that Tunnelbear is his #1 favorite VPN!
In a more prolific comment, a redditor by the nickname RIP-Department8 provided us a more in-depth look into Tunnelbear. He said he recommended the app and claimed it's the easiest VPN he had ever used on both desktop as well as mobile, whether you're browsing Netflix or YouTube. In addition, he loved that you get over 1.5GB of completely free VPN-ing before you ever have to pay!
Hey, free paid service? That's a win in our book to!
Tech Authorities
In their "The 8 Best Android VPN Apps", DigitalTrends9 ranked Tunnelbear around #4 and praised the VPN's super simple connection procedure as well as the free 500MB of browsing.
Android Authority10 thought that Tunnelbear is "one adorable VPN app", ranking it in the middle of their top 15 Android VPNs with not much more praise of note.
Don't ya love it when "authorities" provide nothing of value? Whelp…
User Reviews
Things look incredibly better when we take a looksy-look at Tunnelbear's Google Play Store data! Due to them providing a free quota of 500 MB, the app has mindbogglingly over 104,000 reviews! Not only that, they have reached an incredible 4.4 rating over those thousands and thousands user testimonials!



Paul believes Tunnelbear to be a great app. While he had a minor misunderstanding, their FAQs quickly managed to resolve the problem. He majorly praises Tunnelbear's customer service for lighting fast responses too, even on a free account! He continues to explain he managed to trade Bitcoins on a site where only a certain nationality are permitted, which he easily circumvented. He finishes by saying he will definitely convert into a paying customer soon.
Wow, if that's not a dream-review, I don't know what is!
#3. ExpressVPN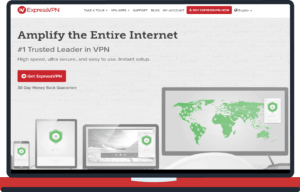 Finally the world was out of surprises! We are well known for praising ExpressVPN and just loving their service all around. Maybe that's why we put them in almost every article we write? Heck no – it's because they are just simply one of the best VPN providers in the world. It was anything but a surprise to see them mentioned again and again all over the internet.
From reddit, to tech big boys and android forums – there was no escaping ExpressVPN!
Reddit
Remember the hive mind thinking we explained earlier? Yeah, PIA and Tunnelbear make up around 70% of all VPN recommendations to android-heads. ExpressVPN makes up another 20% or so!
PCup, a former Tunnelbear user, switched over to ExpressVPN11 and experienced an instant and big boost in speeds. This very much mirrors our own testing and experience with ExpressVPN where they clocked in at #1 when it came to speed performance.
Scrybatog, on the other hand, had a different experience12 with the award winning *cough, our award, cough* VPN Provider. In a /r/Piracy reddit topic he commented that he has had major headaches connection to the ExpressVPN app with different phones.
Many other redditors were quick to respond and both provide advice as well as defend and give their own 2 cents on ExpressVPN. While UniqueUsername31 was surprised to hear of any issues and thought the app was great and worked fine for him, ieswideopen mentioned he had used the service for over 4 years accross 7 devices without any issue at all!
Our advice to Scrybatog? Head over to ExpressVPN's website and make use of their 24/7 live chat. We promise they will be quick to solve any issue you may have – they did exactly that for us too!
Tech Authorities
When it came to ExpressVPN, things looked much more coherent in the technosphere. ExpressVPN is universally acclaimed and often ranked among the top of VPN lists.
In the same AndroidAuthority10 article, they praised ExpressVPN by placing them at the #1 position. According to them, ExpressVPN one of the most brands in the VPN industry (We agree, by the way!). They continue to talk about the super fast and awesome security the company provides its customers. They went on to try the app yourself and taking advantage of their 30 Day Money Back Guarantee!
Techradar13seemed to agree as they also placed ExpressVPN at the top of their "Best VPN for Android: Our 5 top choices" article! According to them the dedicated android app is extremely user-friendly and easy to use, without sacrificing advanced functionality. In their pro's and con's list they take note of the great performance but bash on the priciness and "short and limited trial".
We do agree, ExpressVPN is usually priced a bit higher than the rest, but come on – what's $2 more bucks a month for safety & security?
User Reviews
Taking a closer look at their Google Store app page, we are quickly greeted by a 4.1 rating among an incredible 25,000 reviews and growing! Almost twice what PIA had and at a better rating too! We were eager to took a deeper dive into said reviews and check out general consensus.



Darril wrote a long thought-out review and updated it not once but twice! He begins it by warning users to disregard any low or negative reviews which he believes are phony. About ExpressVPN he says "the service is near perfect. Thank you for protecting my dwnlds. [sic]". In his second update, Darill mentions he uses only android devices and that the app works flawlessy. He finishes by saying that those experiencing slow speeds, should blame their ISPs.
Our research seems to confirm Darril's experience in that ExpressVPN have always managed to provide us with awesome speeds, the best in the industry, in fact!
An anonymous user wrote that the app is "brilliant in so many ways" but wasn't sure whether he liked that the ownership of ExpressVPN is not known. He did mention that it inhibits 3rd party efforts of strong-arming user detail identification.
Hey, Mr. Anonymous! It's in fact very common for VPN providers to be ambiguous when it comes to the behind-the-scenes, precisely because of what you said – puts up another wall behind them and the hundreds of government agencies ready to tear into them!
Research Methodology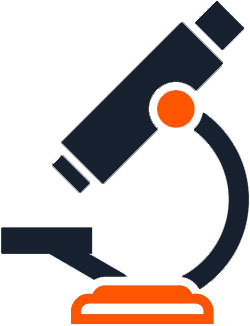 We gauged user opinions by reading user submitted comments on several of our favorite geeky websites and communities. We gathered hundreds of comments and opinions and cross-referenced them with each other. Subscribing the biggest weight to them, we then combined them with our empirical data to produce a straightforward ranking of the top 3 best Android VPN Providers.
Let's take a minute and let us give you a detailed look at how we crowned the best Android VPN.
Here at TheBestVPN.com we've made it our mission to educate you on everything cybersecurity related. With our in-depth VPN reviews, we hope to provide you an extensive, behind-the-scenes look at our favorite VPN providers.
In fact, our comprehensive studies, tests and experiments have proven most useful in providing you with exact empiricals and numbers for you to crunch, judge and compare.
We've already crowned the best VPN providers and are constantly updating our reviews to reflect the current state of the VPN world. Check out our frontpage which will always prominently display our latest performance readings and abstracts of our VPN studies.
For the best android VPN app, we decided to ask you, the consumer. In addition to our carefully gathered data, we've decided to scour the internet and go through as many android VPN opinions as possible.
Together with our cold, hard data and the objective opinions of everyday users around the globe, we were able to ascertain the undisputed #1 most popular and best performing android VPN app.
Reddit
We love Reddit and their unforgiving, no-nonsense approach. With different sub-reddits (forums) dedicated to privacy, cybersecurity and VPNs, Reddit has gathered the biggest geeks and nerds of the internet together, eager to proclaim and defend their strong opinions.
Reddit's hive mind is extremely pro-consumer and will come down like a ton of bricks on under-performers or false advertisers. There's no hiding from Reddit and their high standards. Our favorite place to quickly and accurately measure user opinion.
Quora
Our undisputed favorite for long-form objective opinions by both experts and everyday users alike. Quora answers tend to be more level headed and forgiving than Reddit. Quora's user base differs greatly from Reddit's, which gives us further insight into another set of users.
When in luck, Quora answers can be incredibly in-depth and hundreds of words long. These are the type of comments we always look for, being careful to do a quick background check on the account, making sure no bias is present. Unfortunately, many of said long comments are often affiliated with the VPN they recommend and earn themselve a quick dismissal of credibility.
July 2017: Quora has been overrun by marketers and affiliates who have spammed every android VPN related question. In an effort to provide you only with real user experiences, we have are forced to take out Quora from our list of trusted websites featuring user opinions.
Tech Authorities
These are your Cnet, PCmag & AndroidCentrals. We go through many of the world's biggest tech authorities and cross-reference their reviews with user submitted ones. We don't assign too much weight to tech websites as we have often found them to be biased and their reviews lacking. Unfortunately, it's often a hit or miss with these big boys.
Having said that, we often find the most value in the comment section of these articles. Especially if the user submitted comments disagree with the content of the article and provide factual information disproving it.
Google Store
Perhaps the most subjective and volatile method to measure VPN performance. We are very much aware of the shortcomings of Google Play reviews, but we can't ignore the massive sample sizes and the hundreds of thousands of user submitted reviews.
At this point we have usually made up our mind, we skim through Google Store reviews and scan for quirks, current trends and recent developments.
After going through thousands of real world comments, we move on and look at our own measurements to both cross-validate the two sets of empirical and opinion based data and to form a ranking we have full confidence in.
What is an Android VPN?
Picture this. You're sitting in the airport or your your next door coffee shop and connect to their hotspot with your android phone. We have already written extensively on the dangers of public Wi-Fi; leaked private data, stolen identity, intercepted banking and so many more. The second you connect to a network unprotected, you're risking everything you and everything you have stored on your device – to be at risk.
But hey – let's assume you have full trust in the network you're connecting to. For some reason, you are completely sure that no one is snooping around your browsing habits (Mistake #1). Did you know that recent congressional developments will allow internet service providers (ISPs) to sell your browsing data to the highest bidder?
If you're smiling right now, because you're not a US citizen and this doesn't apply to you – just wait. What happens in the US is quick to be adapted worldwide.
Save for not using your Android internet capabilities at all, your best bet is to secure yourself from a potential man-in-the-middle attacks by deploying and utilizing a VPN connection at all times.
Virtual Private Networks, or VPNs, were first developed and used exclusively by the world largest international companies to facilitate secure communication channels, save from nefarious prying ears.
As people around the world quickly catched on to how beneficial a private communication channel can be, VPN usage began to grow hand in hand with the dot-com boom of the late 1990s. Not too long after, VPNs were used worldwide by everyday people who had recognized the now vital importance of privacy in an all too connected world.
How does a VPN protect you?
In short, a VPN establishes a tunnel protocol through which it sends all your data packets (internet traffic). This protocol is layers with dozens of security features which not only facilitate complete anonymity of your data, but also protect it from intruders and attempts of exploitation. This is a very simplified version, of course.
If you're looking for a more in-depth explanation on how VPNs work, make sure you check out our dedicated guide on that topic!
The benefits of a VPN are many and great:
Complete Security
Every data packet you send through your VPN will be protected and anonymized. Nobody will ever be able to see what you do, when you do it and to what extent. You will be able to enjoy 100% anonymity and privacy with your affairs.
Circumvent Censorship
The majority of the world live under jurisdictions with oppressive government censoring. Due to the anonymity of your VPN traffic, you will be able to effortlessly dodge any censorship and restrictions you are forced subject to.
Negate Throttling
Many ISPs already throttle your data; even if it's against the law. Unfortunately, a systematic trend of throttling is all too hard to prove and easy to mask. On the flip side, a VPN connection will never provide the ability for ISPs to know how much data you used in the first place, thus negating any automatic throttling from the get go.
Access Blocked Content
Similar to circumventing censorships, a VPN connection will allow you to visit and consume content that is blocked to you. This includes websites like Netflix, BBC, HBO. Geo-blocking is a thing of the past with VPNs.
Safe Torrenting
While we do not condone torrenting copyrighted content you do not own, a VPN is an iron-clad layer of protection which would enable you to torrent to your heart's desire, without your ISP being able to track it.
Peace of mind
Last, but not least – your own peace of mind. Knowing that your browsing habits will not be sold, that your day-to-day won't be revealed and your identity not stolen is an amazingly serene feeling.
Final Thoughts
Expensive.
Not the VPNs, but your future, should you decide that VPNs are not a necessity. Should you decide that $10 a month is a price too high to pay for absolute digital security and piece of mind.
The choice is clear – download and try one of the widely praised Android VPNs we laid out in this article. Heck, we even tried to shut up and give the reigns to the users, to provide you with the most transparent consumer report available.
They did the work. We did the work. Now it's your job to take over and pull the trigger!
Whether you go for the super cheap Private Internet Access, try out the free 500MB to 1500MB free quota of Tunnelbear or rely on the market leader and their 30 Day Money Back Guarantee, chose wisely and go for it!
Protect yourself from the horrors of stolen identities, tampered bank accounts and leaked private data.
Or heck, maybe you just want to watch Netflix on your android.
Whatever you decide to do, no one else but you should know what exactly it is!
And hey, ensuring that is true for a couple bucks a month? Now that's a deal can get behind!
Browse Safe!
Andrey
Which Android VPNs have you used? Leave your comments, questions & feedback in the comment form below!
Footnotes:
1. https://www.reddit.com/r/androidapps/comments/5pbqsg/best_vpn_for_android/dcq27lc/↩
2. https://www.reddit.com/r/Piracy/comments/4nxh70/best_vpn_for_android/d4877b9/↩
3. https://www.reddit.com/r/androidapps/comments/2rkcb7/is_vyprvpn_the_best_vpn_for_android/cngvy02/↩
4. https://www.reddit.com/r/VPN/comments/2chm0t/best_vpn_for_android_is_hideme_any_good/cjfranz/↩
5. http://download.cnet.com/guides/best-paid-android-vpn/↩
6. https://www.pcmag.com/roundup/348411/the-best-android-vpn-apps↩
7. https://www.reddit.com/r/androidapps/comments/5pbqsg/best_vpn_for_android/dcpynn6/↩
8. https://www.reddit.com/r/androidapps/comments/2qipy4/best_android_vpn_s_paid_and_free/cnaa7ys/↩
9. https://www.digitaltrends.com/mobile/best-android-vpn-apps/↩
10. http://www.androidauthority.com/best-android-vpn-apps-577594/↩
11. https://www.reddit.com/r/androidapps/comments/5pbqsg/best_vpn_for_android/dcqfo40/↩
12. https://www.reddit.com/r/Piracy/comments/4nxh70/best_vpn_for_android/d483iu6/↩
13. http://www.techradar.com/news/best-vpn-for-android-our-5-top-choices↩
The post 5 Best VPNs for Android appeared first on TheBestVPN.com.